Experience the ultimate luxury destination.
Portofino merges the strength of geometric lines with brilliant white diamonds or vibrant ombré gemstones.
---
EXPLORE OUR MOST S0UGHT - AFTER STACKING BANDS
Inspired by the Italian word for "light", Lucia gives the impression of miniature stained glass widows to let the light in and allows you to shine bright.
Intended to collect and mix to create multiple looks. Build your personal power stack!
Embrace the power of the diamond element. Everyday pieces for confidence, courage and strength.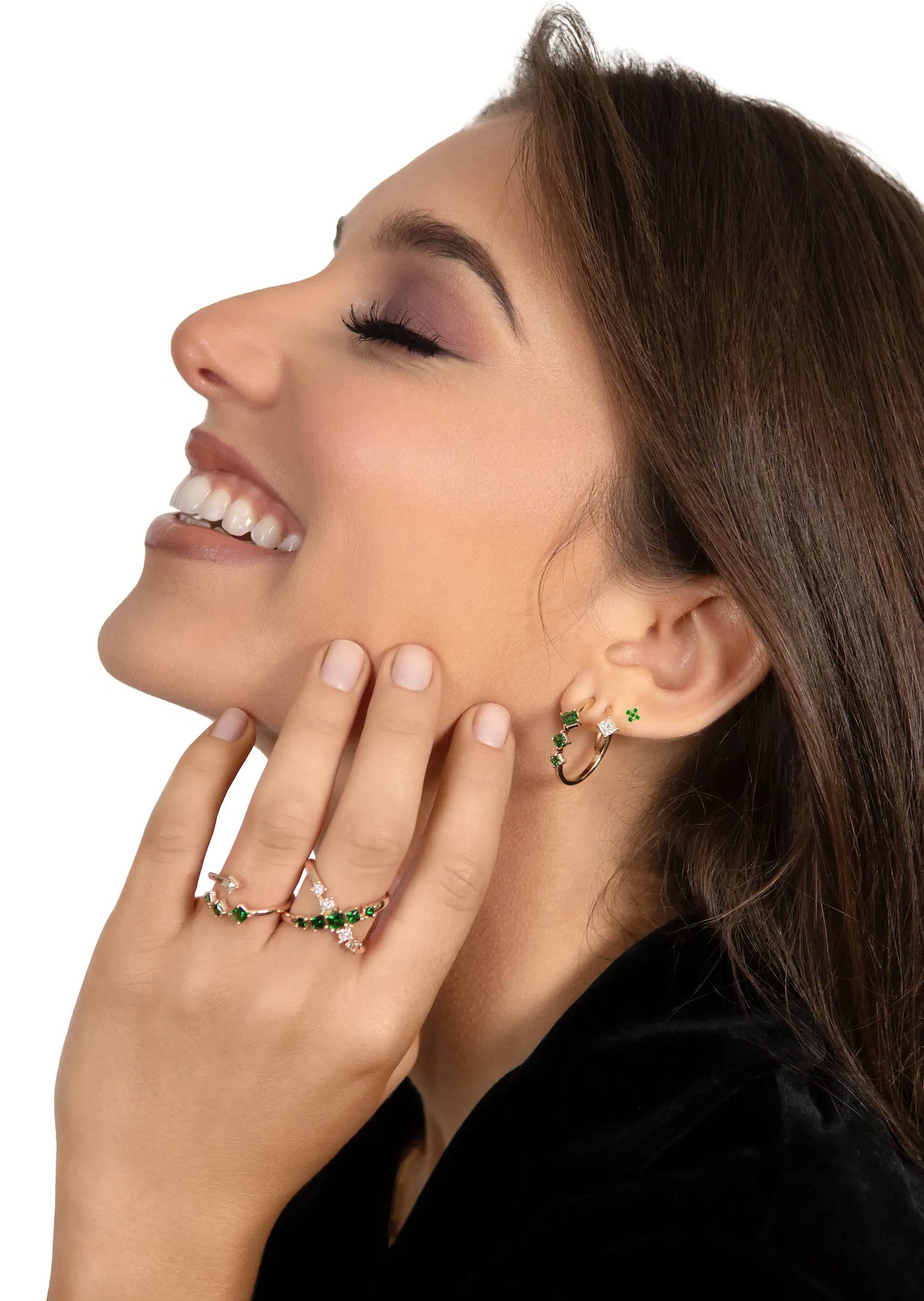 ---
" A strong woman builds her own world.
I want women to feel they have the courage to totally express their individuality."

GINA FERRANTI

---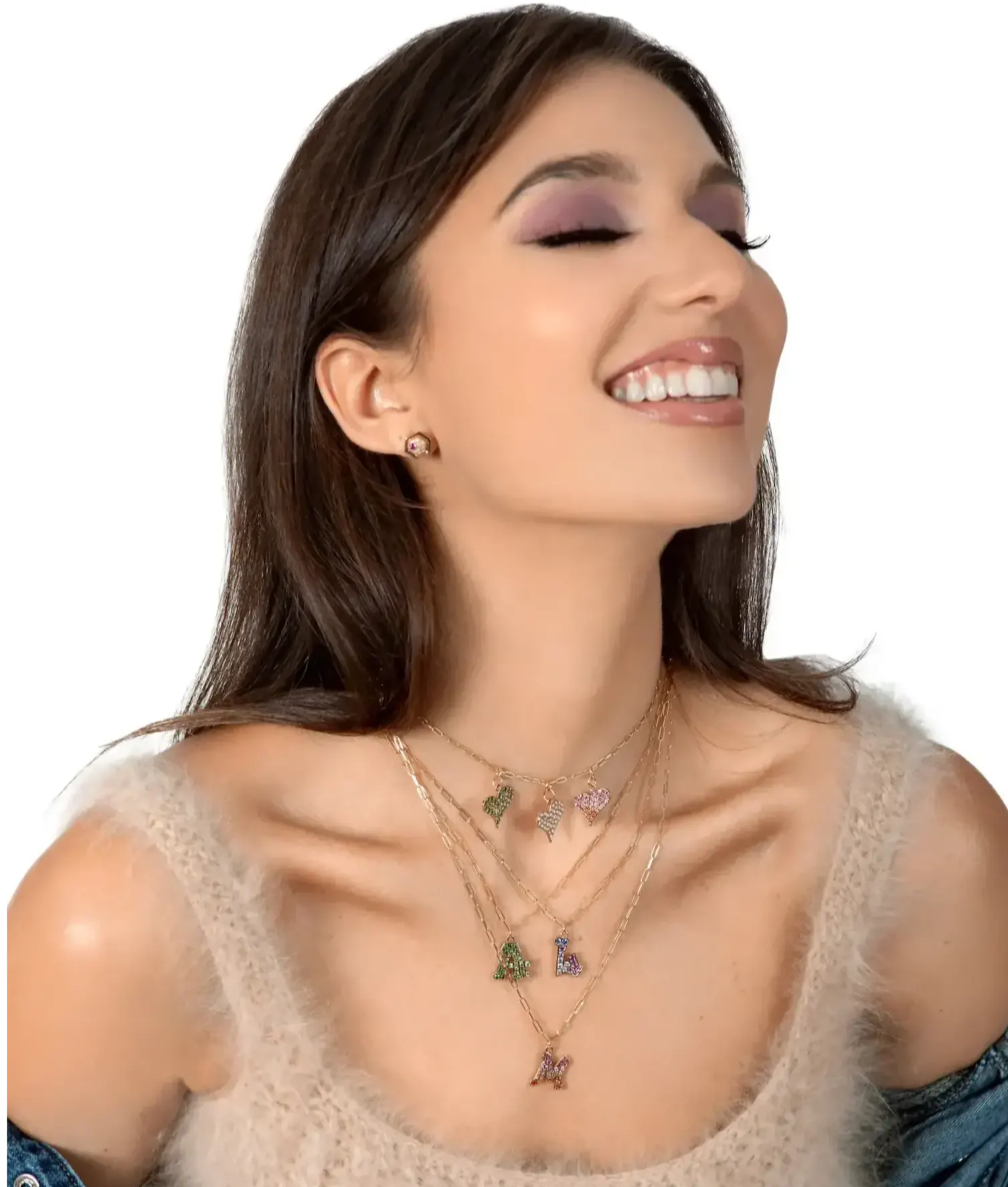 Identify yourself with a spray of ombré color or in sparkling diamonds.
---
DISCOVER THE HIDDEN GEM HORN
---
The traditional Italian Horn has been updated with a hidden gem on the backside. The horn is reversible and designed to be worn as a talisman for personal protection.
State your intention or wish for peace, health, prosperity or love.
White Diamond ● Black Diamond ● Sapphire ● Ruby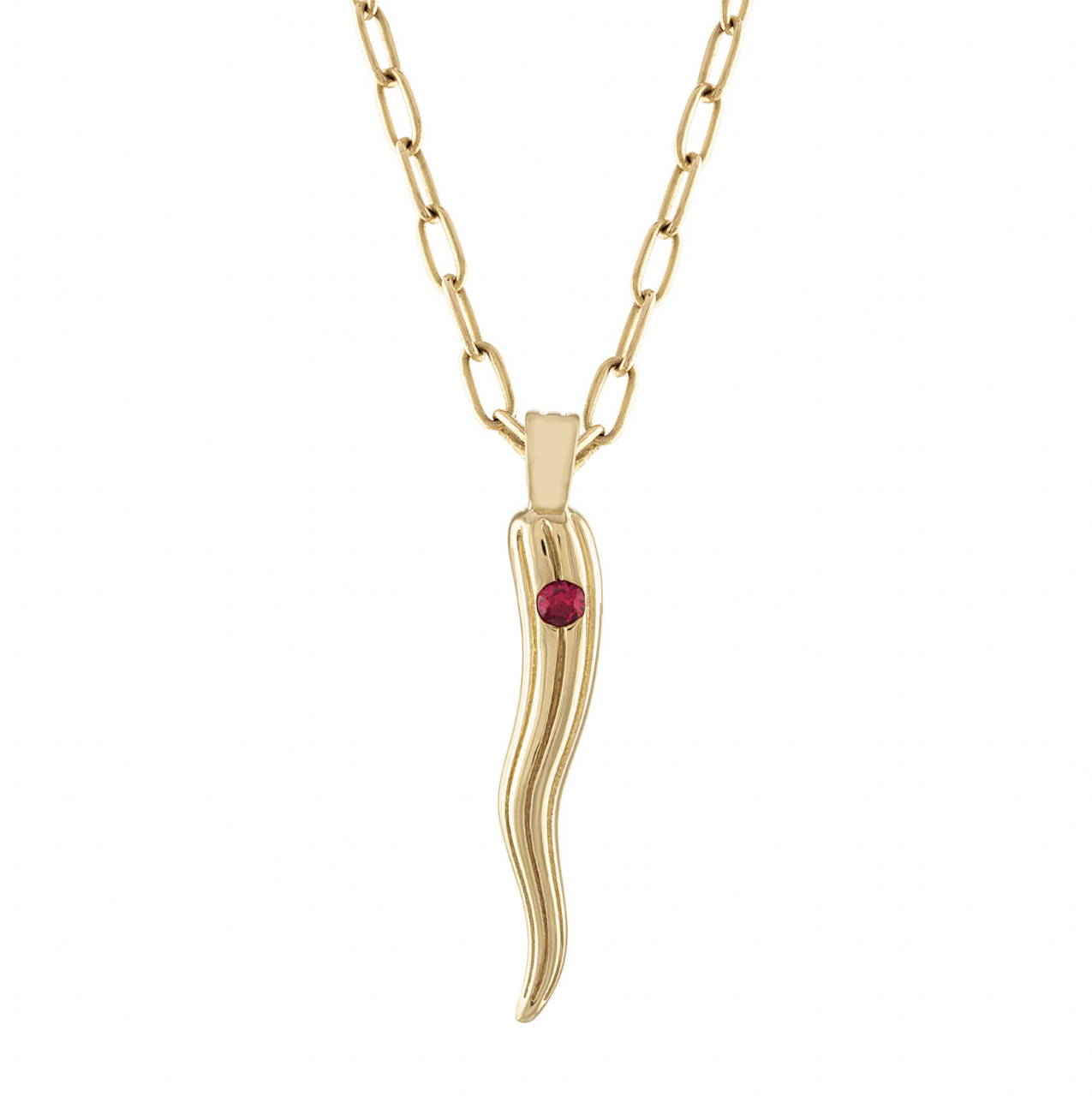 ---
---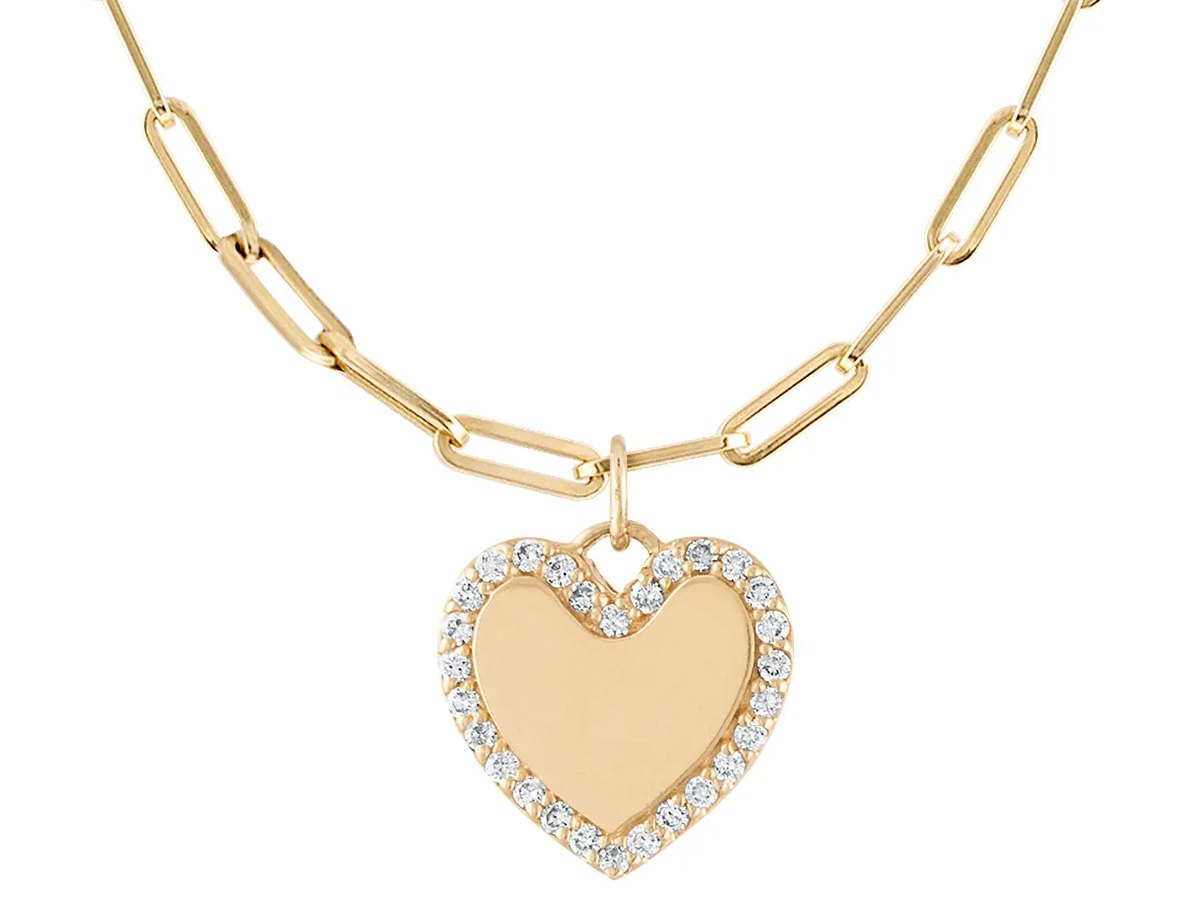 ---
Timeless keepsakes in gold with diamonds or gemstones to layer on your neck and wrist. Create your own charming story.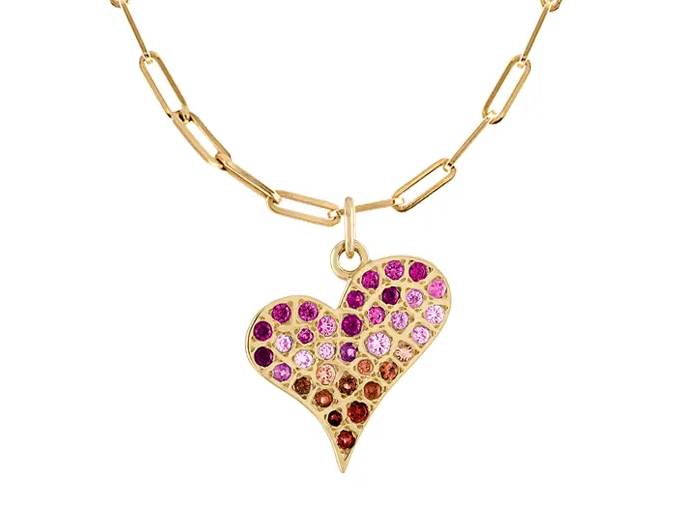 ---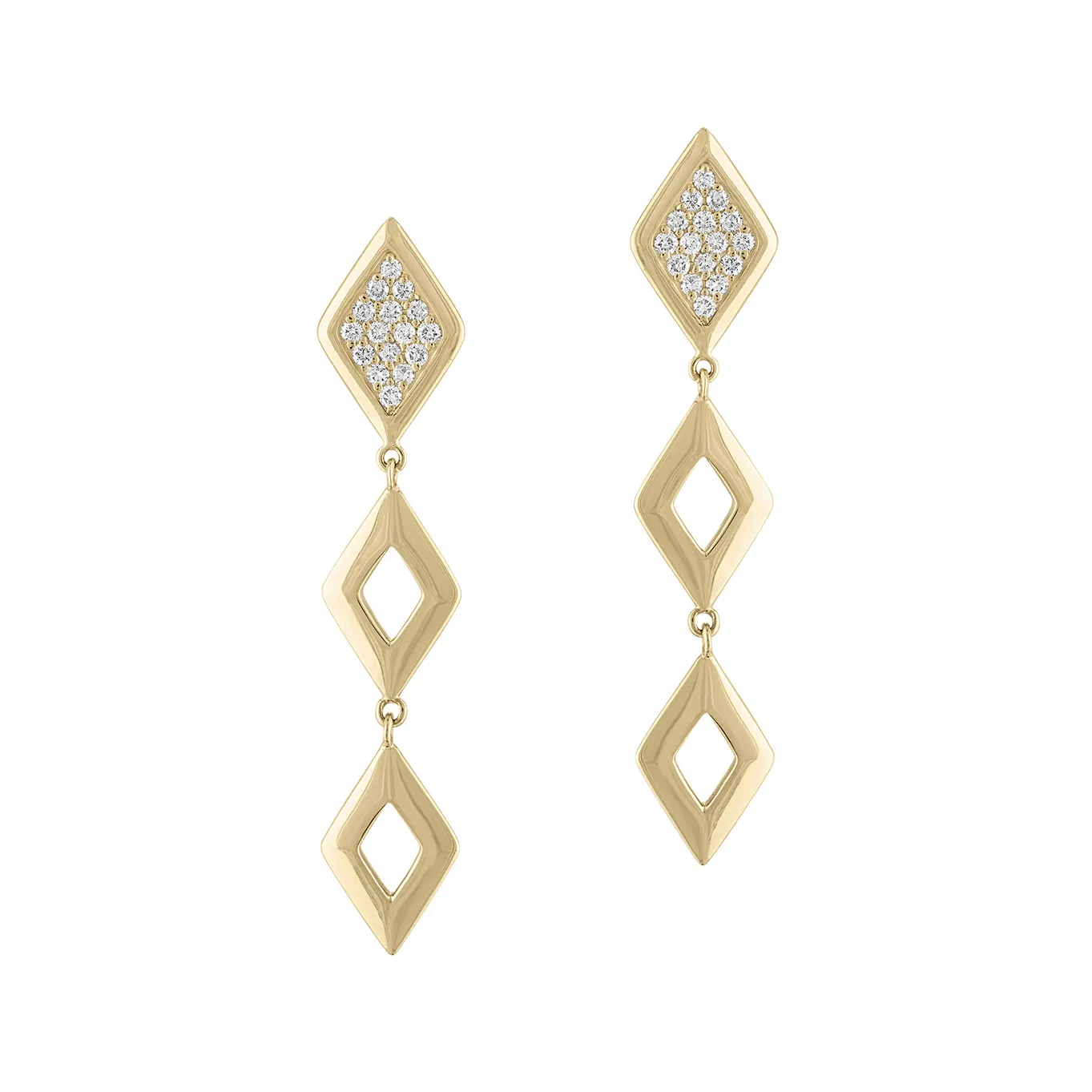 AS SEEN ON TV PERSONALITIES
Shop the latest styles featured on National TV programs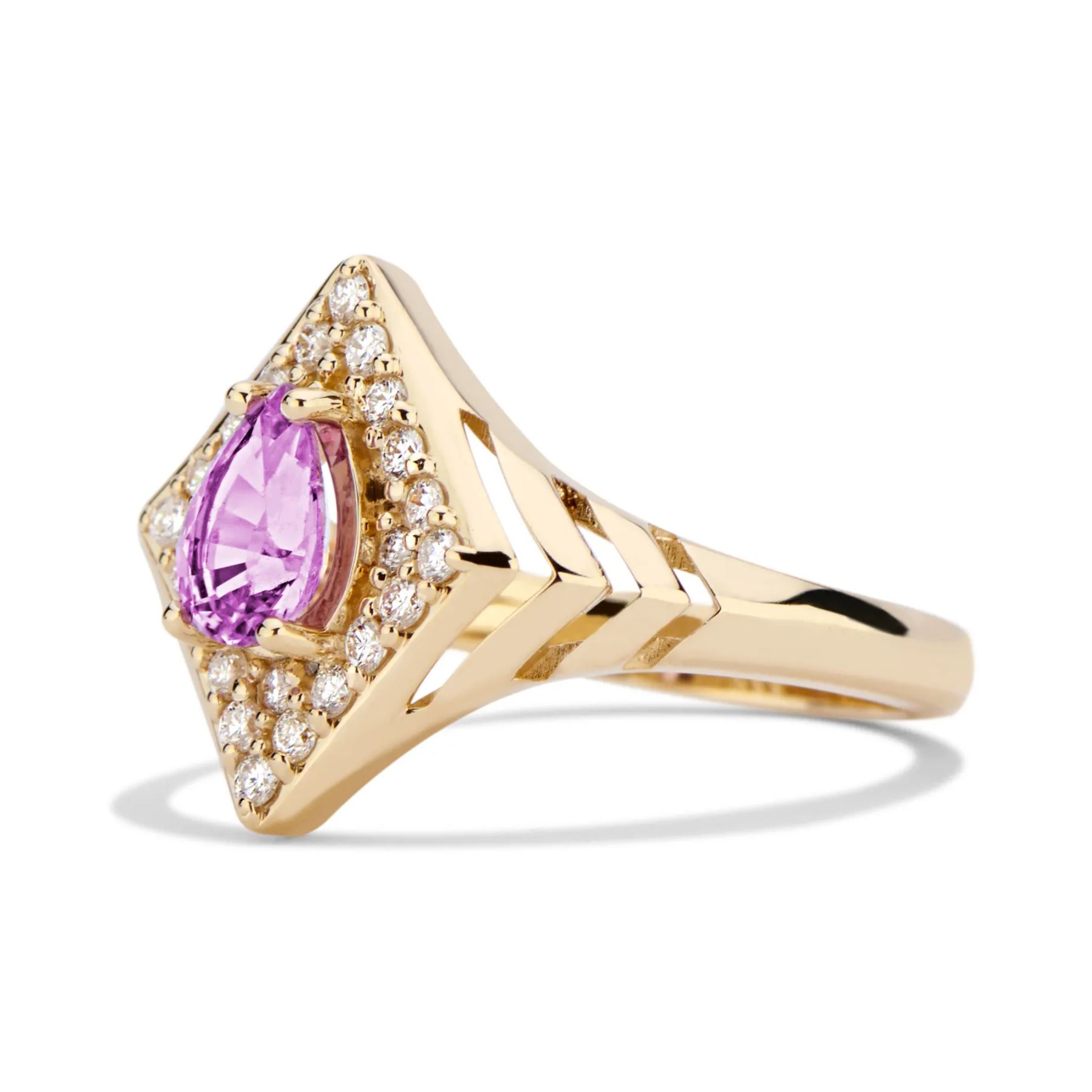 ---
---
The beauty of Italian architecture and stained glass windows finds its way into the fabrication of GiGi Ferranti's Collections.
Gina's connection to modern fashion, paired with her adoration of clean, architectural lines and geometric patterns, results in contemporary jewelry that is delicately bold and ultimately timeless.
With a distinct aesthetic and her passion for individuality, the most iconic design element is her signature diamond shape, featured in her sought-after Lucia stacking bands.
---
WHAT CUSTOMERS ARE SAYING ABOUT GIGI FERRANTI JEWELRY
GiGi Ferranti jewelry is sophisticated, timeless, well crafted, elegant, one of a kind and a conversation starter! - Maureen B.
The designs and quality of her collections are outstanding. She is very professional and personable! You'll never go wrong with a GiGi Ferranti Original! - Rosie V.
I don't usually order jewelry online, but I took a chance and can now say that this was my best purchase in quite some time. The quality is outstanding and the diamonds shine so bright on my neck. - Natasha M.
I now have two amazing pieces of GiGi Ferranti Jewelry, and absolutely love them both! She is a dream to work with, and a very special person indeed! - Mary S.
---
---