Posted by GiGi Ferranti on Sep 6th 2018
With the arrival of autumn comes the month of one of our favorite birthstones—sapphires! We adore and source sapphires in multiple colors, and of course, have curated our September selection with our favorite sapphire pieces.
RINGS
Of course we've chosen to feature our iconic stackable Lucia rings to start! Our newest edition of the Lucia ring, the Lucia Full Pave Band with Black Rhodium White Gold, which features fine blue sapphires paired with an edgy, sophisticated black rhodium finish perfect for the transition into fall. For a more minimal approach to sapphire, take a glimpse at our Lucia Dangle Band with Princess Cut Pink Sapphire (also available with diamond or green tsavorite garnet), for an youthful and dainty single stone look. To accent them, reach for a mix of our burnished-set Lucia Sapphire Stacking Bands in your choice of yellow, white, or rose gold with your choice of blue, pink, or a rainbow array of sapphires.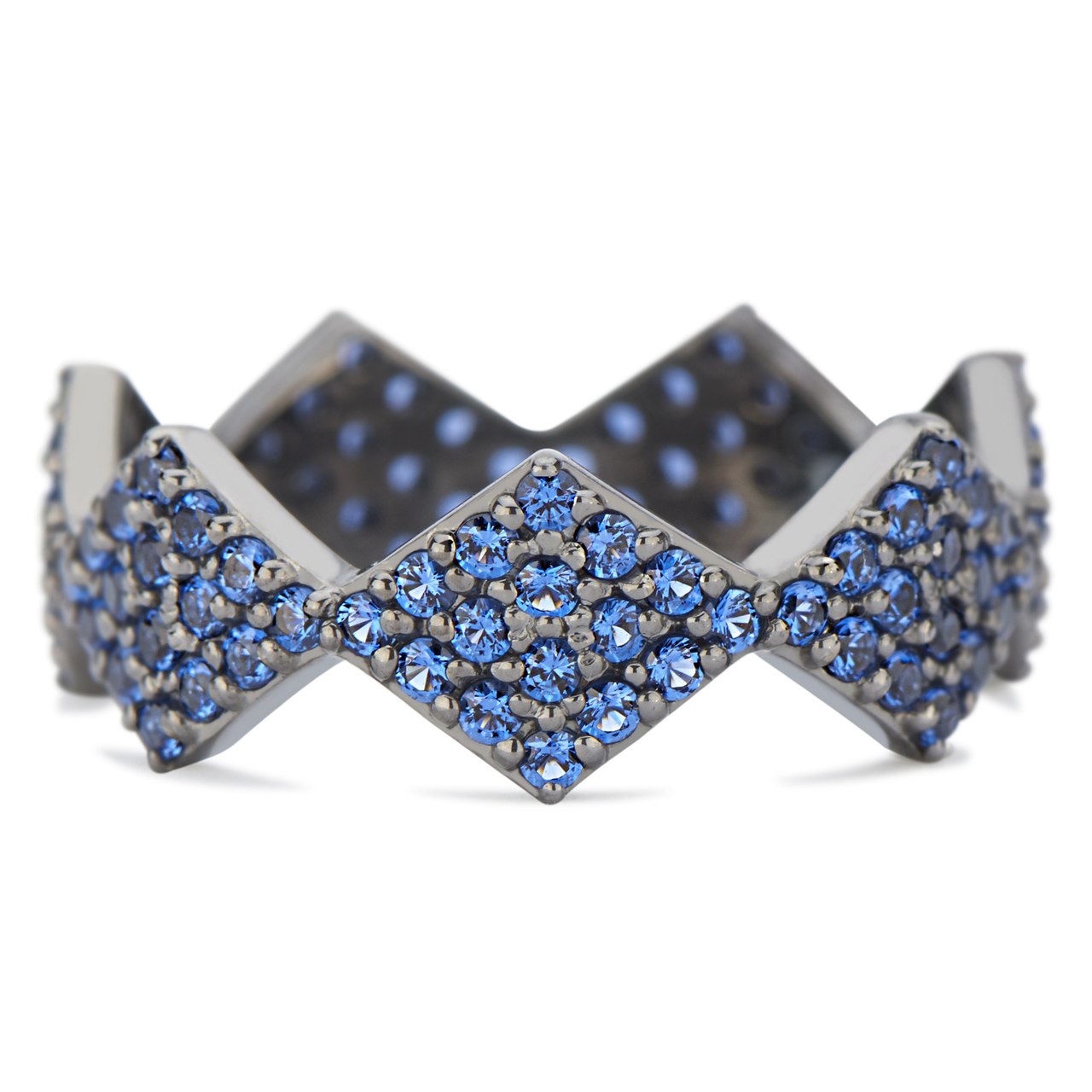 BRACELETS
Our bracelets also feature varied colors of sapphire; our Classic GiGi Hinged Cuffs feature stones including iconic blue sapphire, statement-making orange sapphire, or classic diamonds.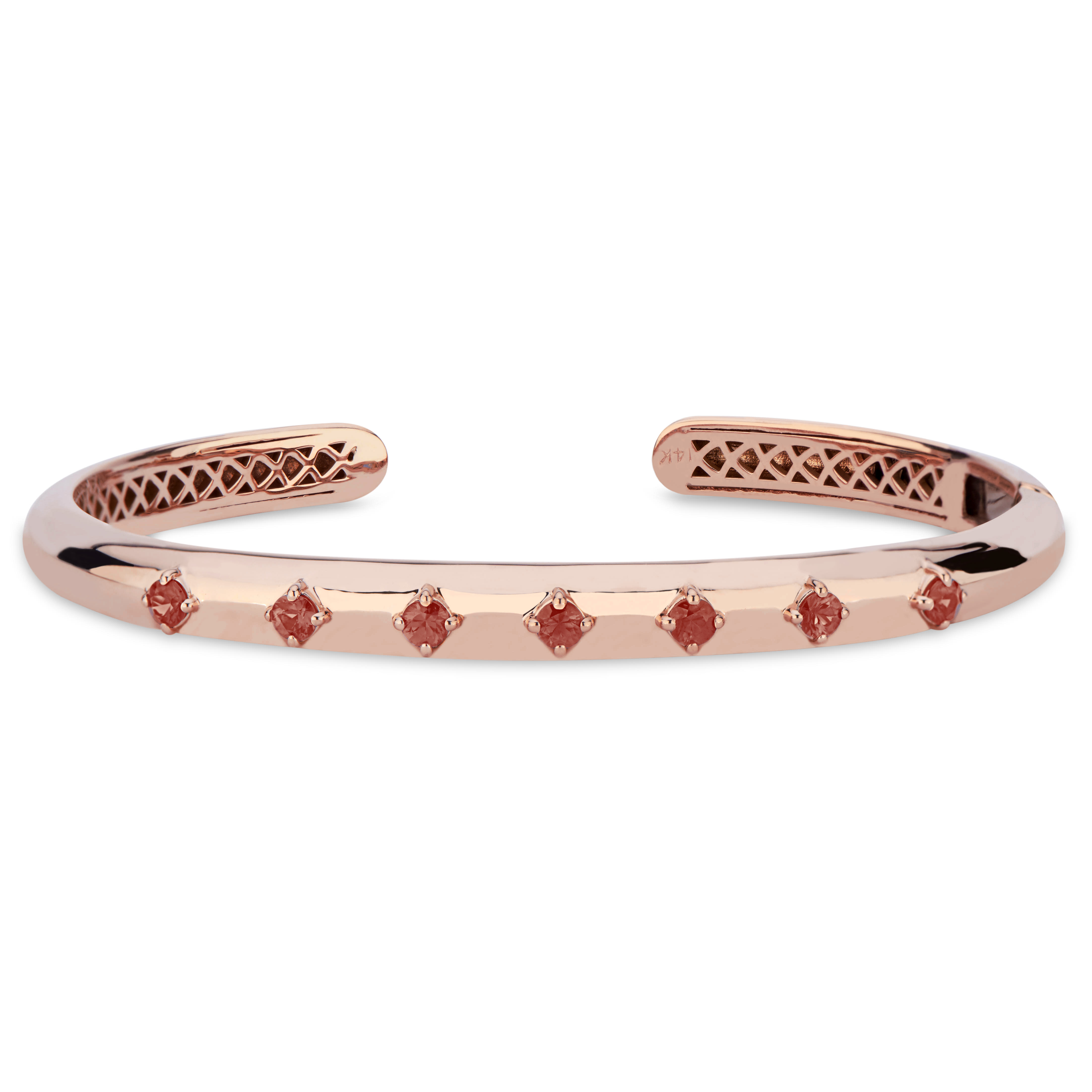 NECKLACES
Want something perfect to pair with your new rings? Our Regalo Dangle Choker, particularly in our colored stone option, makes for the perfect statement piece subtle enough for daily wear. It features sapphires in pink, yellow, and blue, along with a diamond and green tsavorite garnet. Seeking a more substantial piece? Shop our Delicato Linear Pendant in yellow gold, featuring purple sapphire with rhodolite garnet and diamonds. For our blue sapphire fans, don't think we haven't thought of you; shop the other colorway here!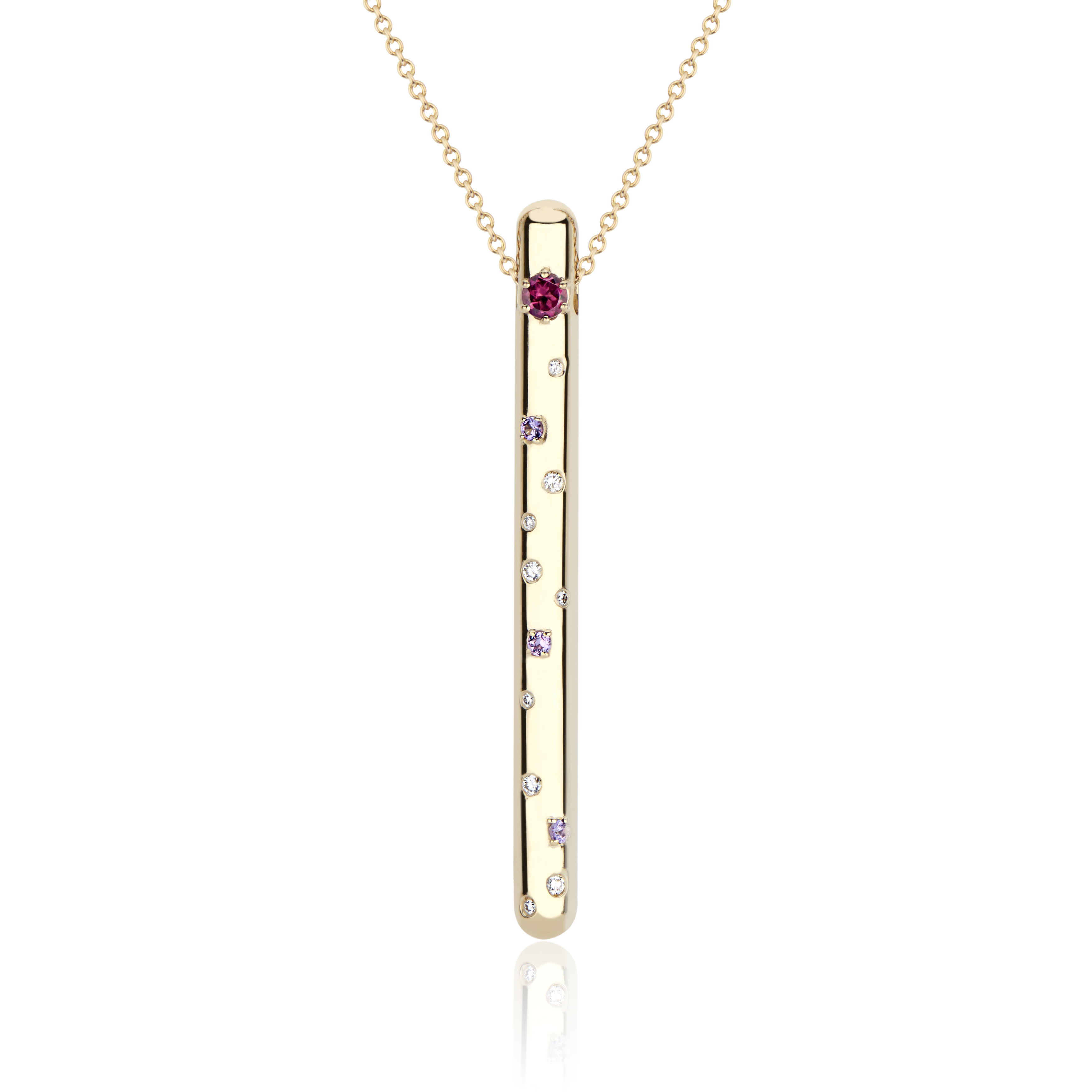 EARRINGS
Have you noticed our signature diamond shape throughout our collections? We feature it here in our Regalo Dangle Earrings, with stunning pink sapphires and diamonds that accent emerald-cut pink tourmaline. For a new take on the classic hoop, we recommend our Delicato Oval Hoop in White Gold, featuring the blue shade you know and love (or with purple in yellow gold if you're one for something more trendy!)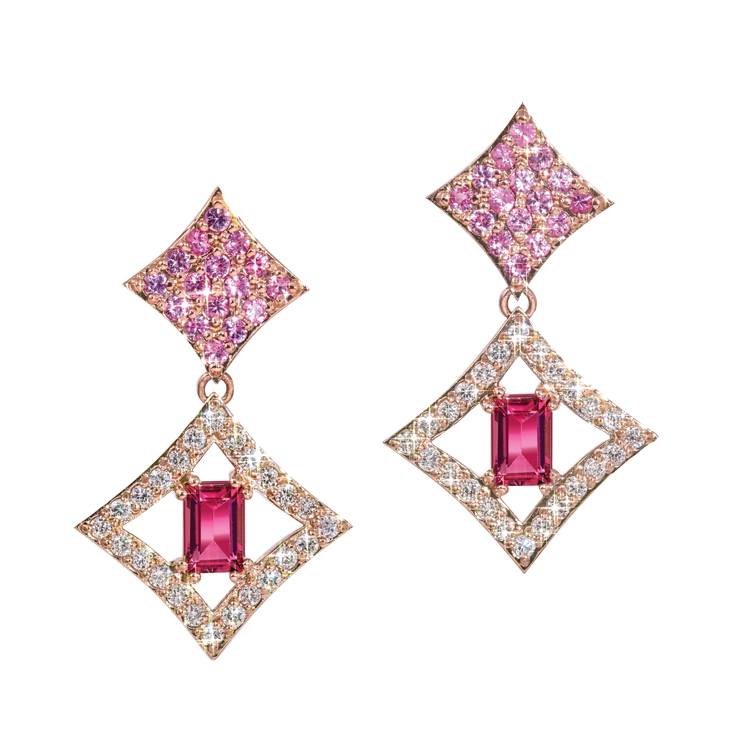 We've made it evident that you don't have to sacrifice vivid color for the fall—take a look at how to wear your sapphire selection. Pair your jewels with a deep plaid blazer, a chic white or neutral blouse, your favorite pair of jeans, and some simple pumps.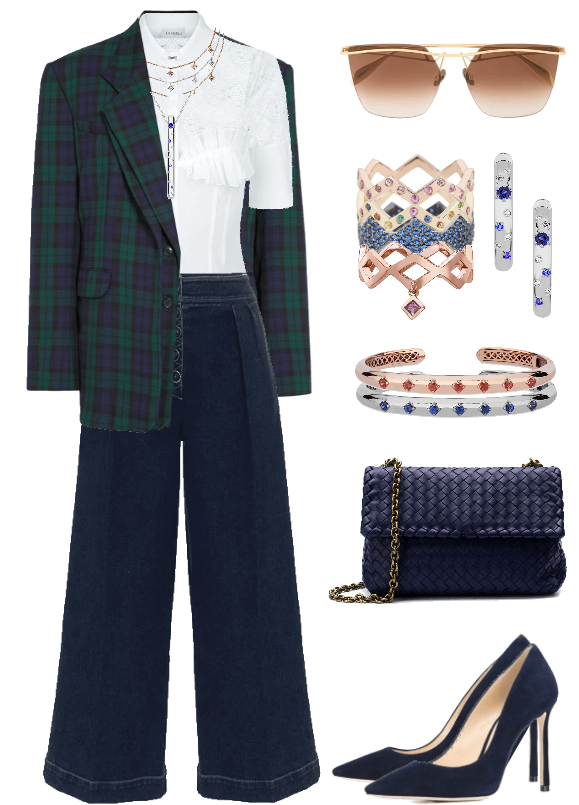 We can't wait to see our September babies turn heads!